Check back soon…this page will be updated as we will be adding our 2018 custom wedding stationery designs.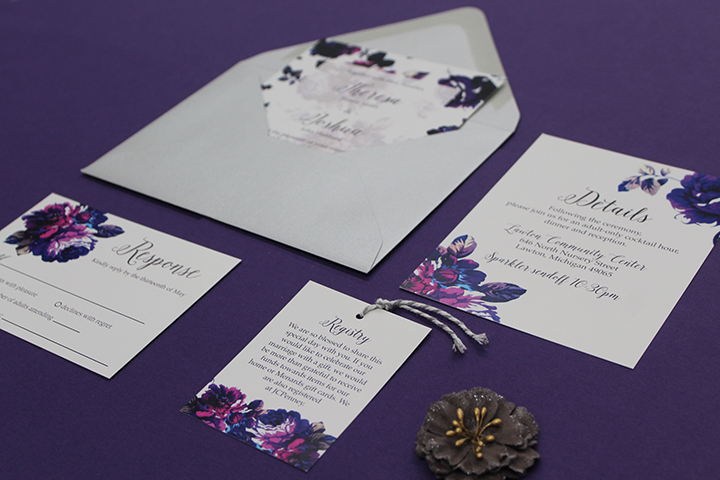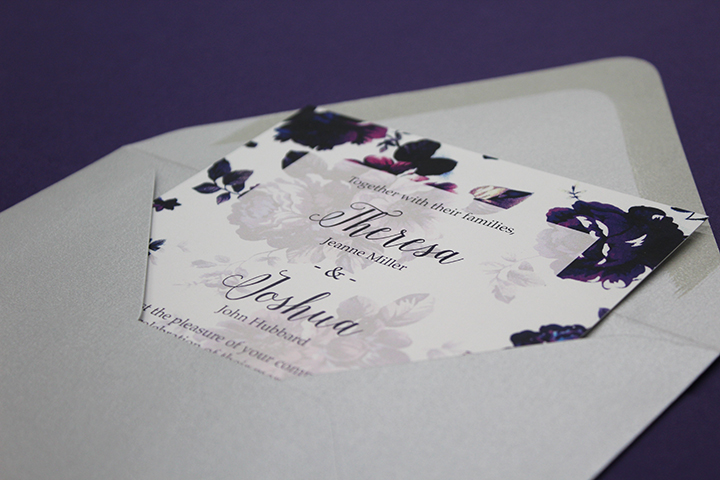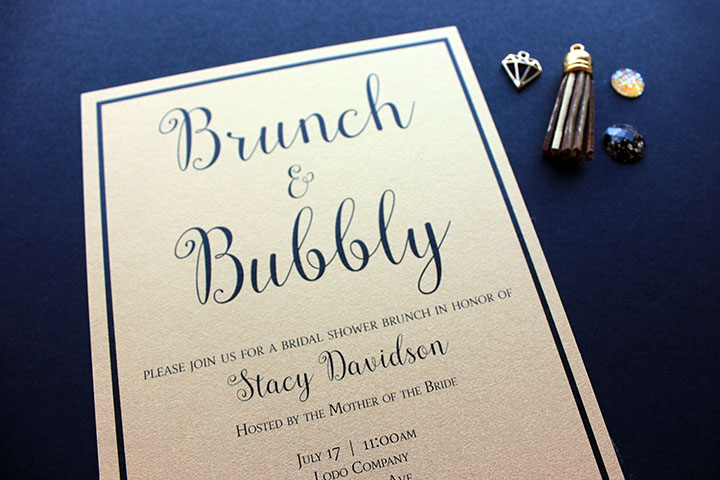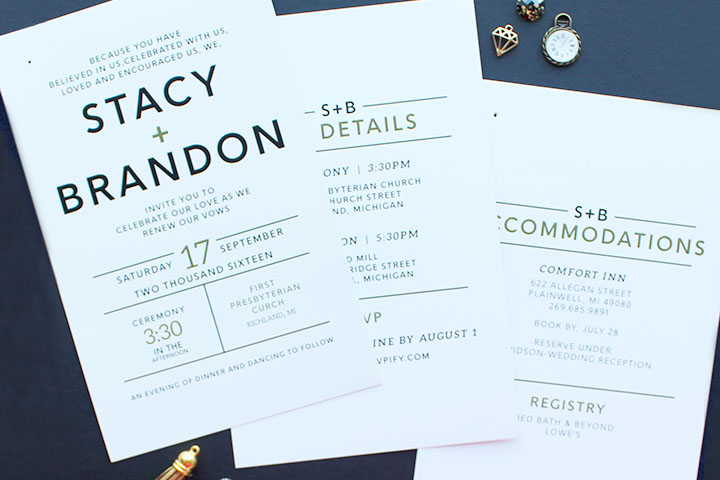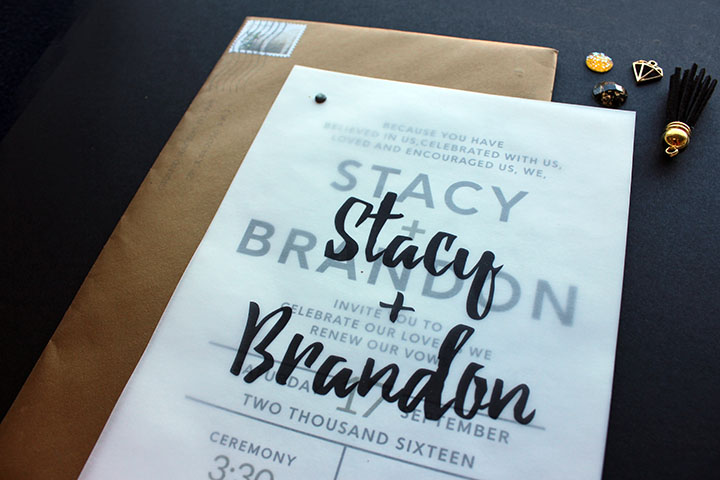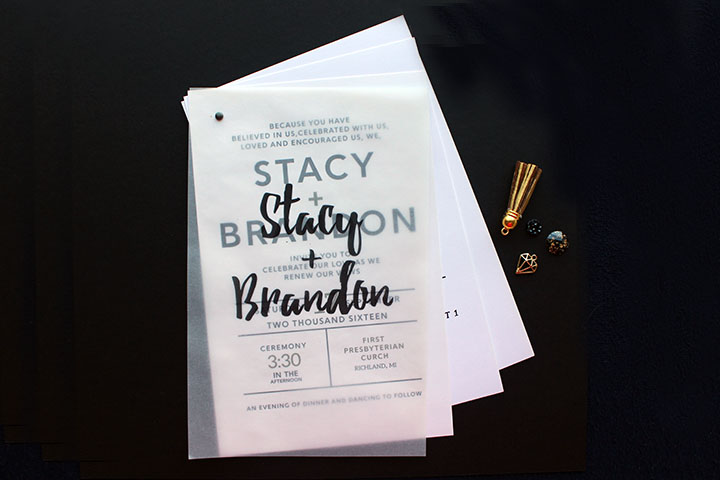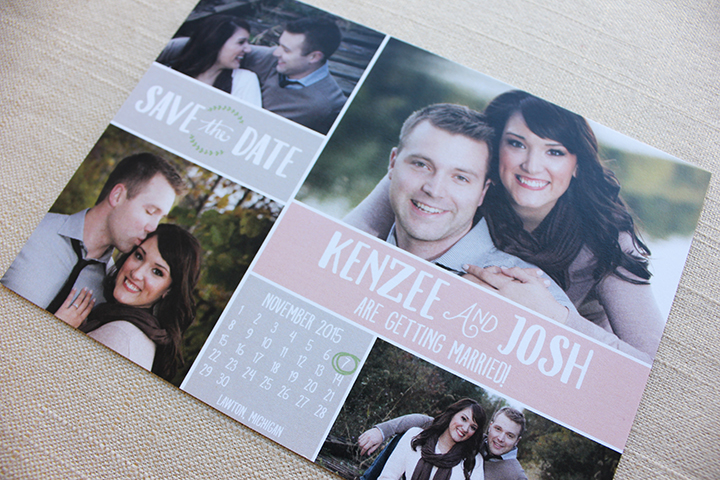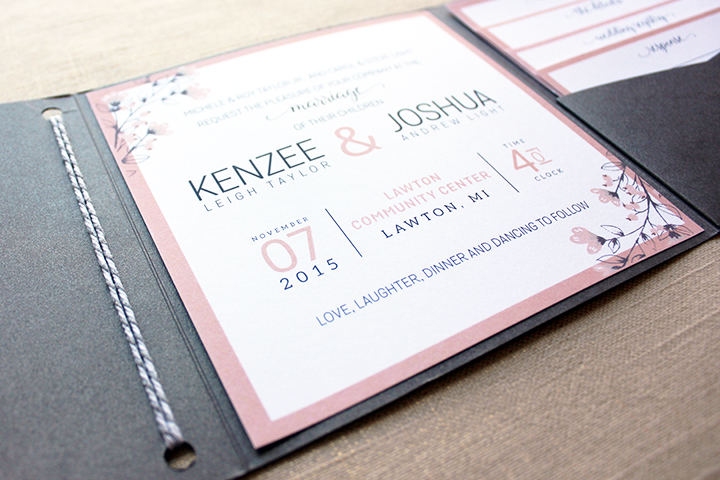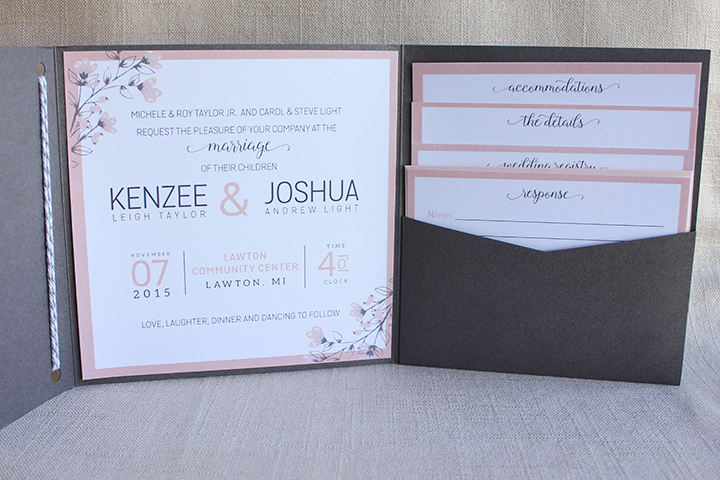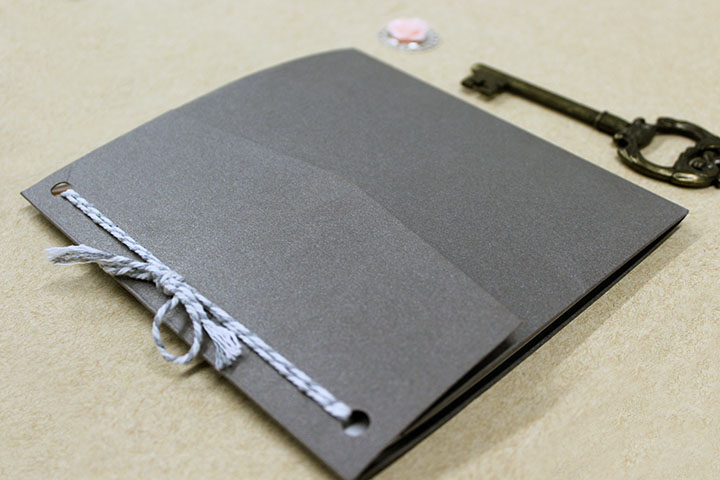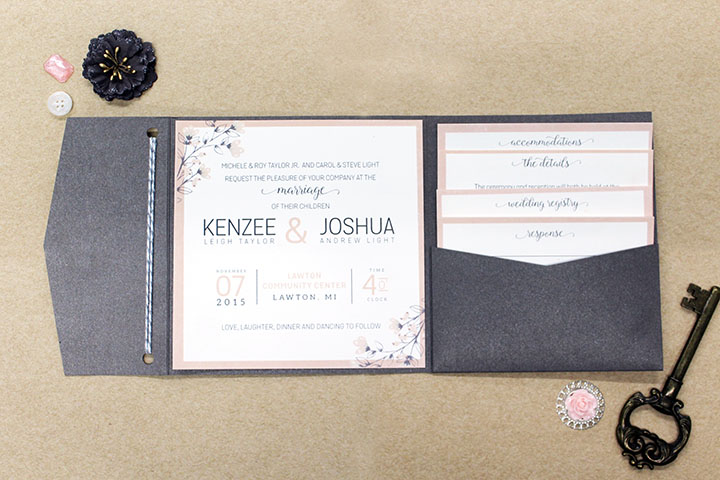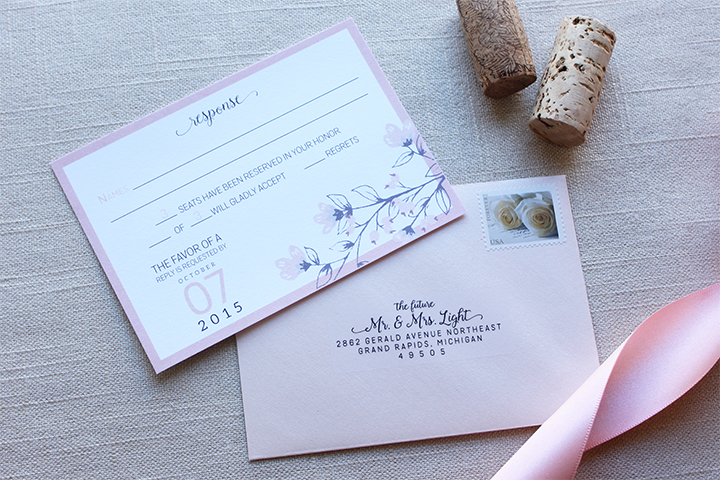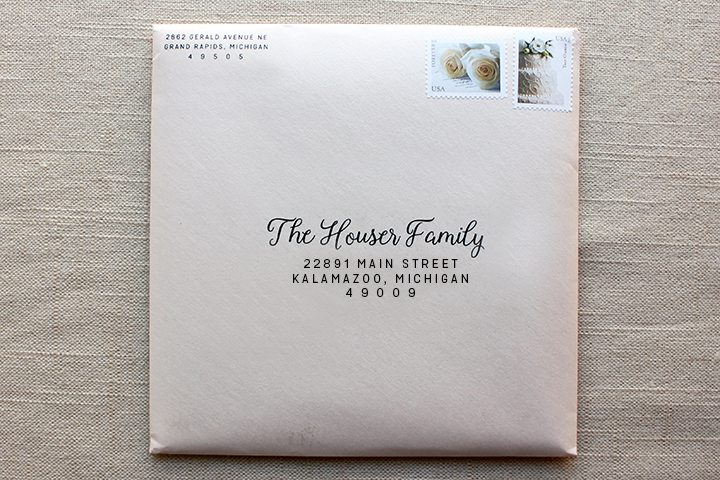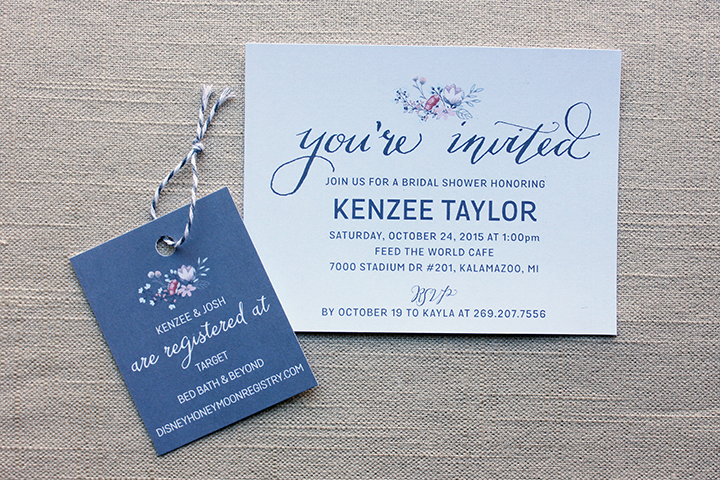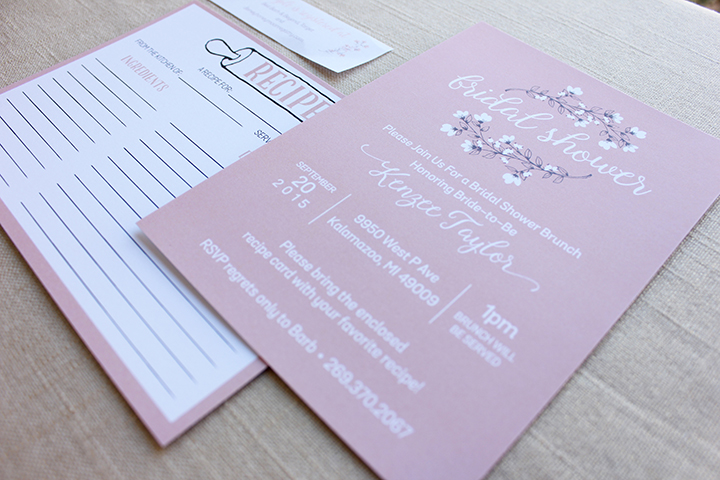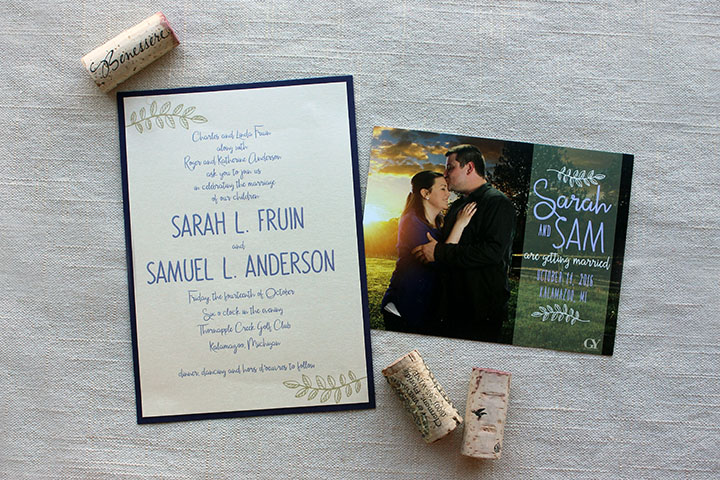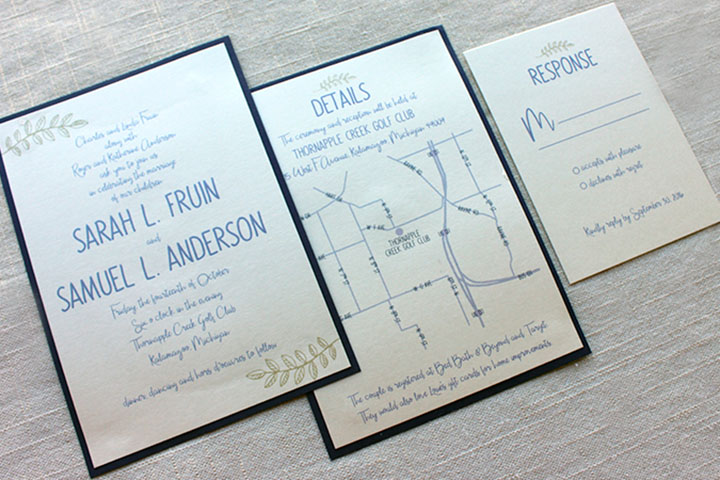 the SPIETH wedding | Cabo San Lucas, Mexico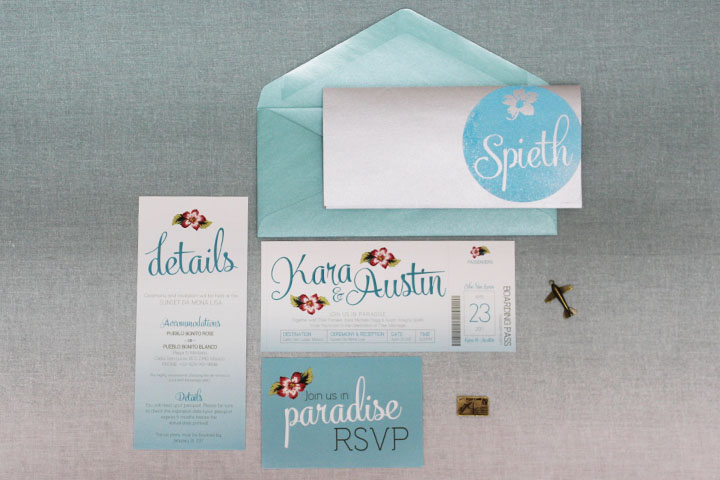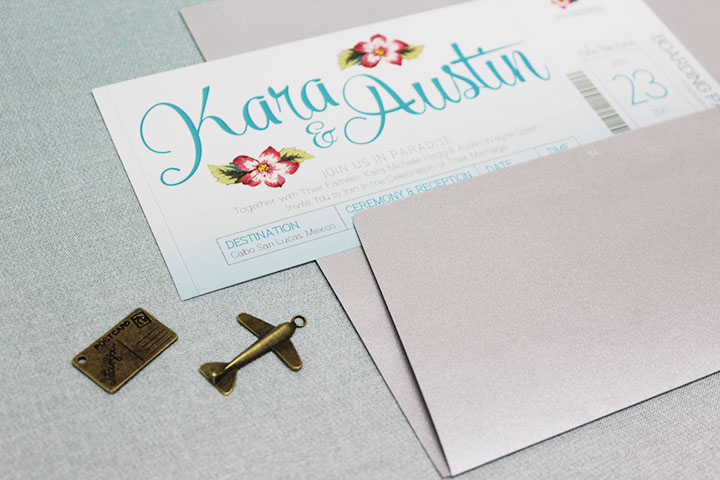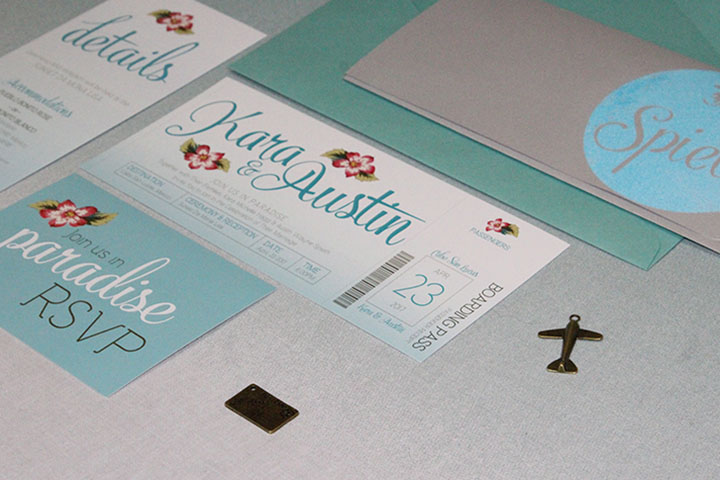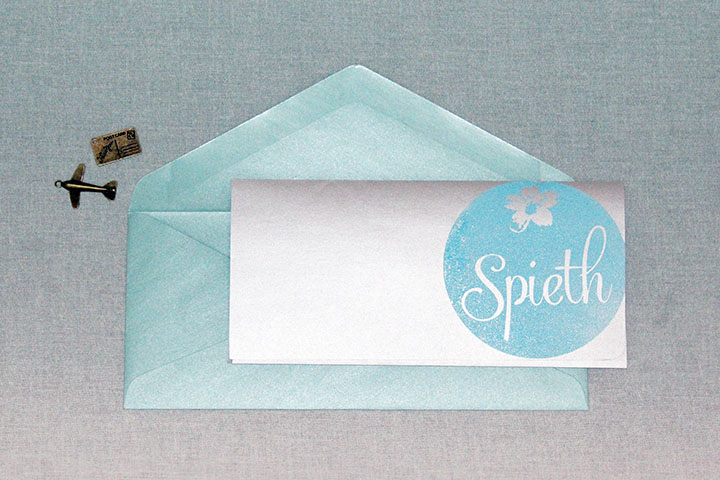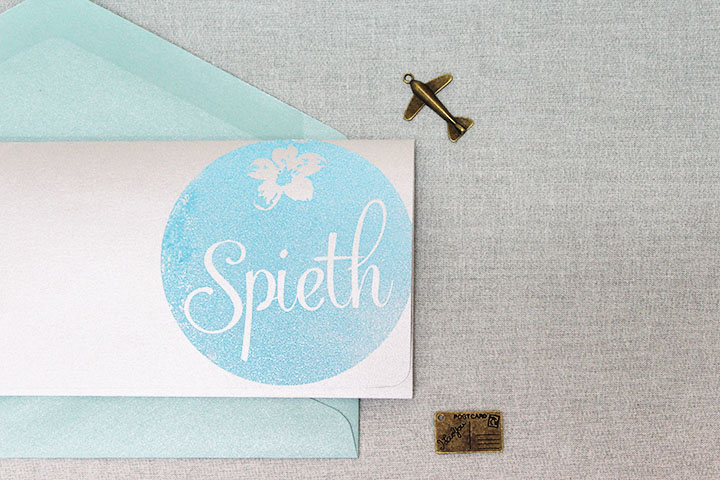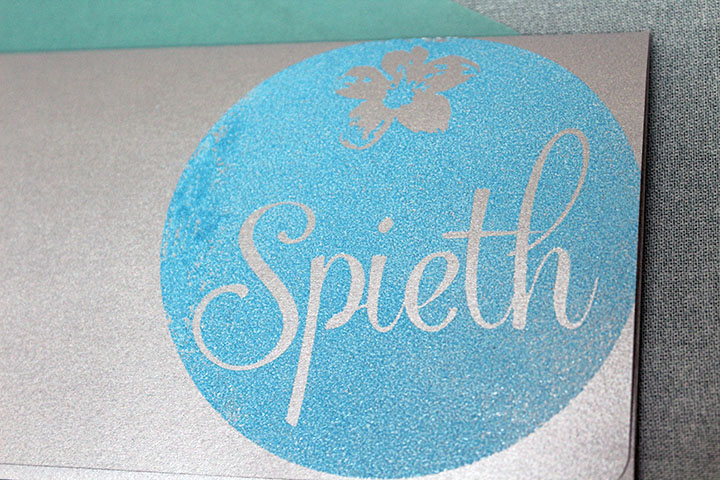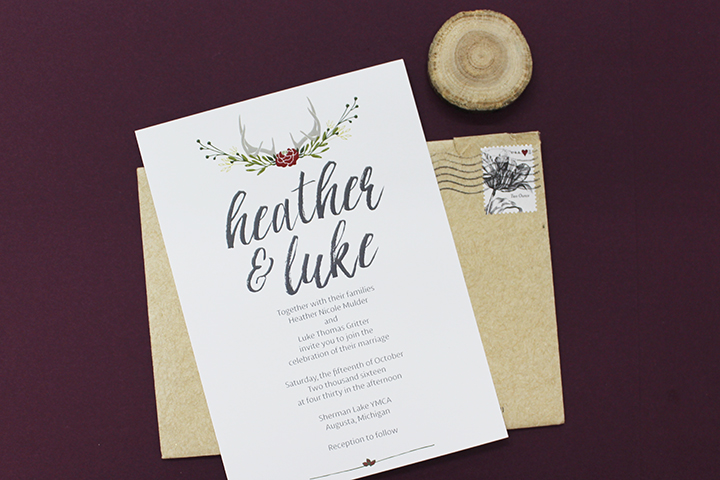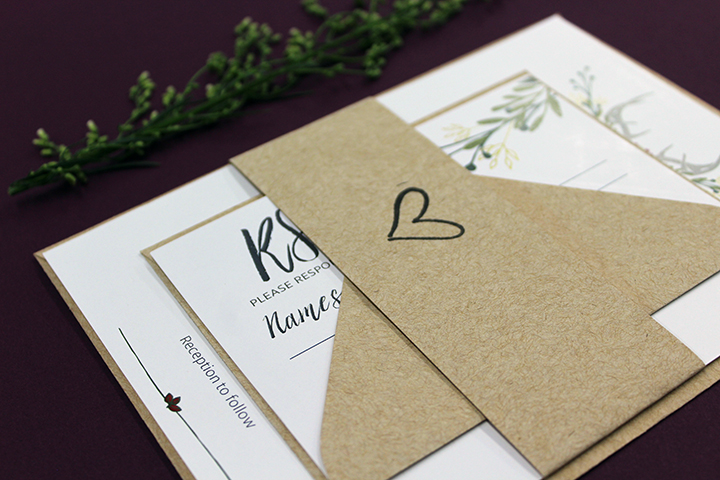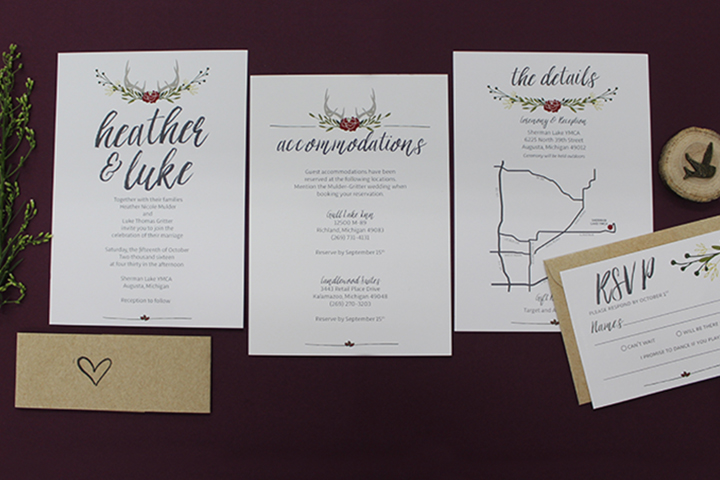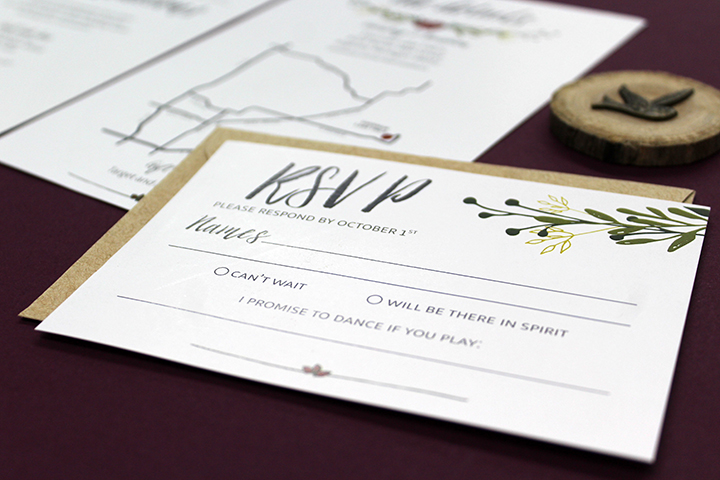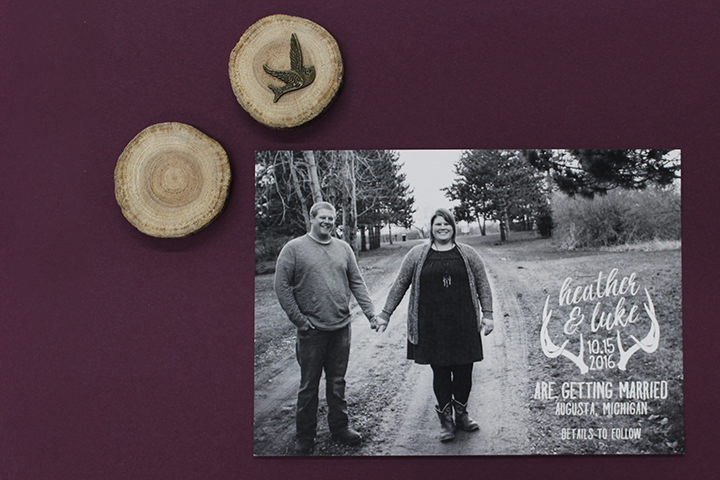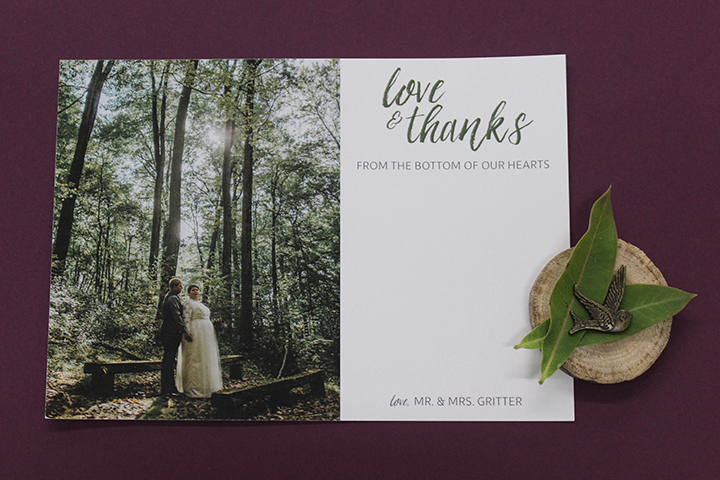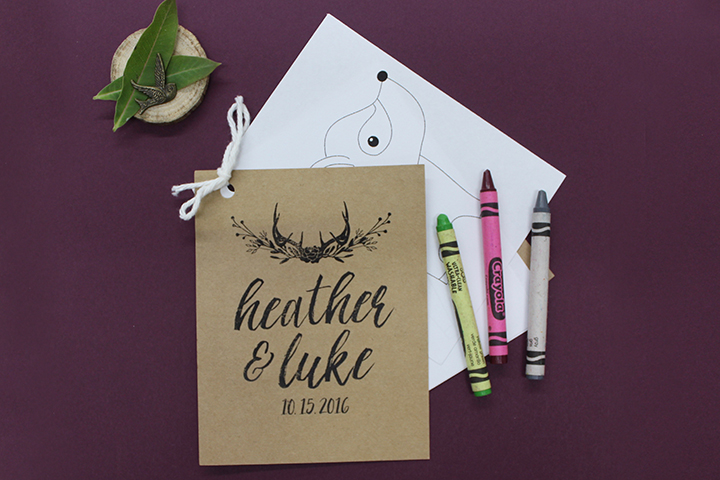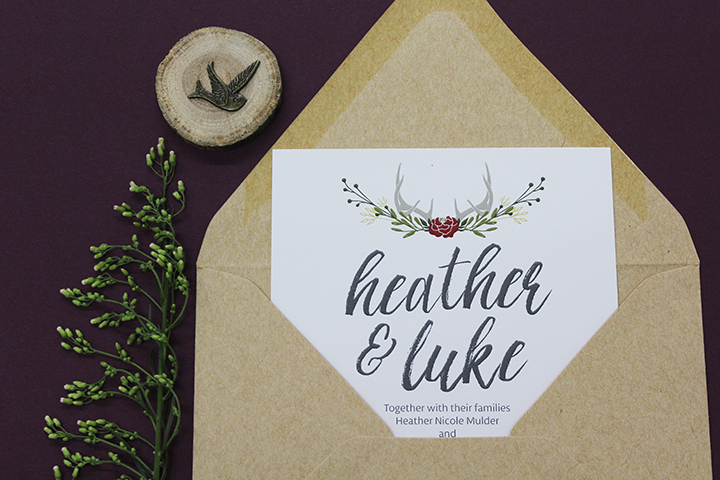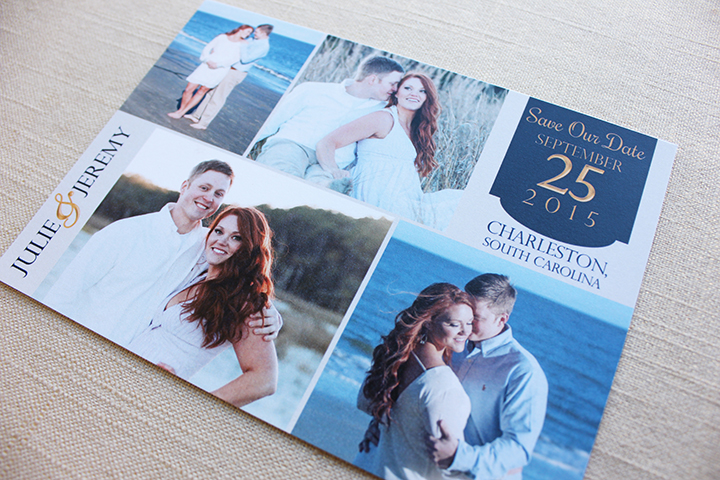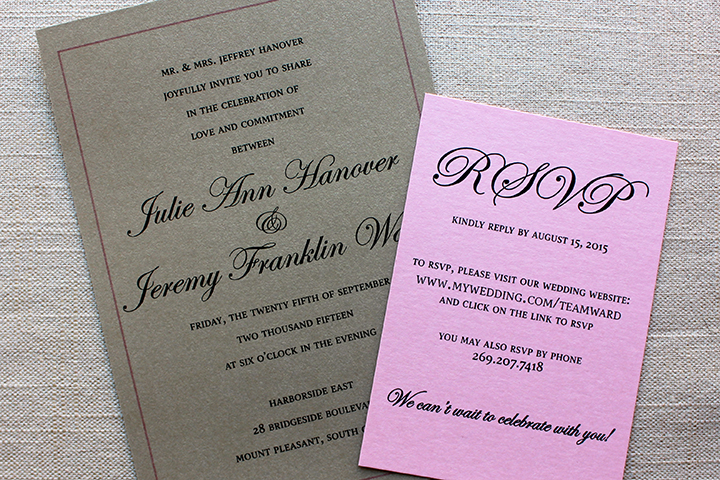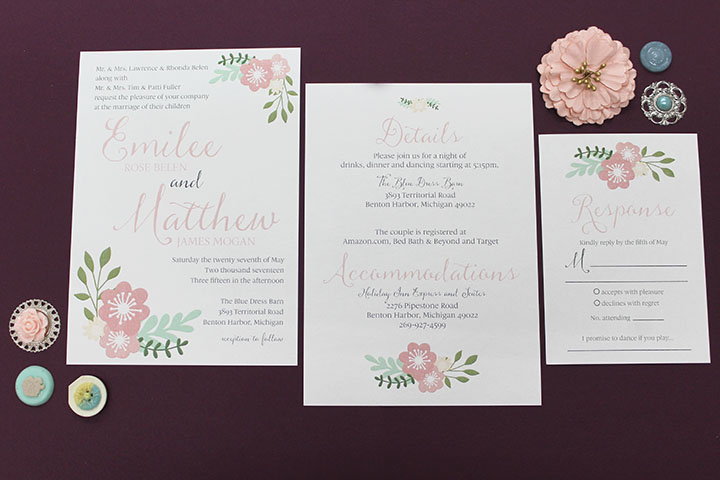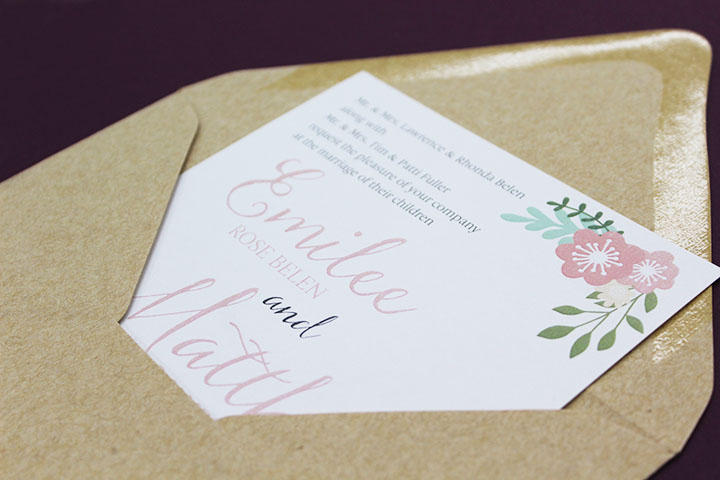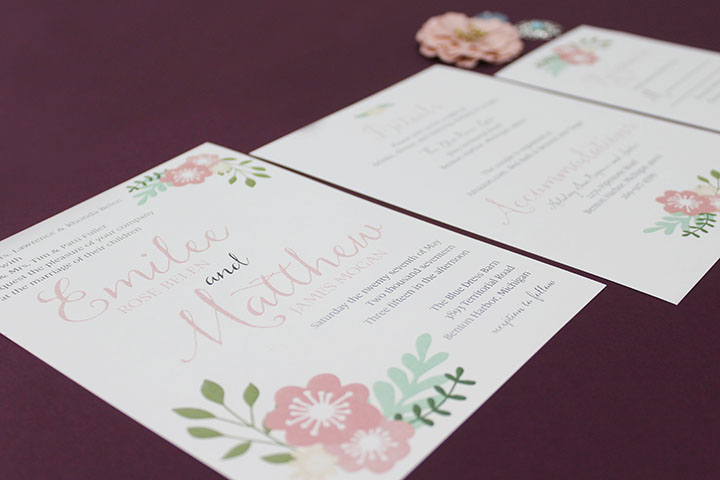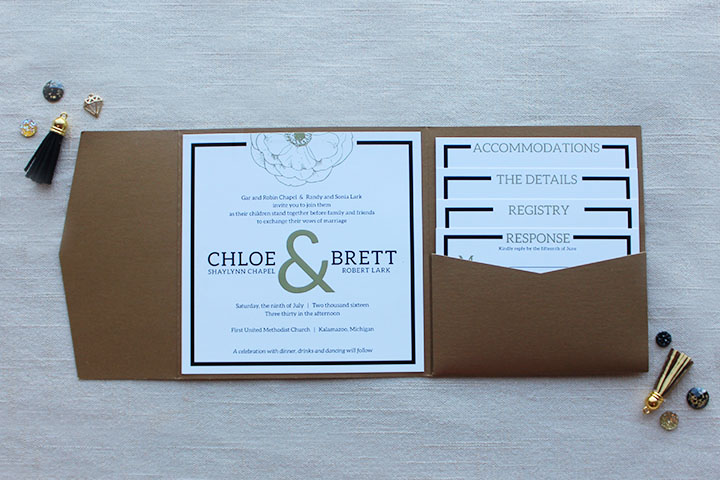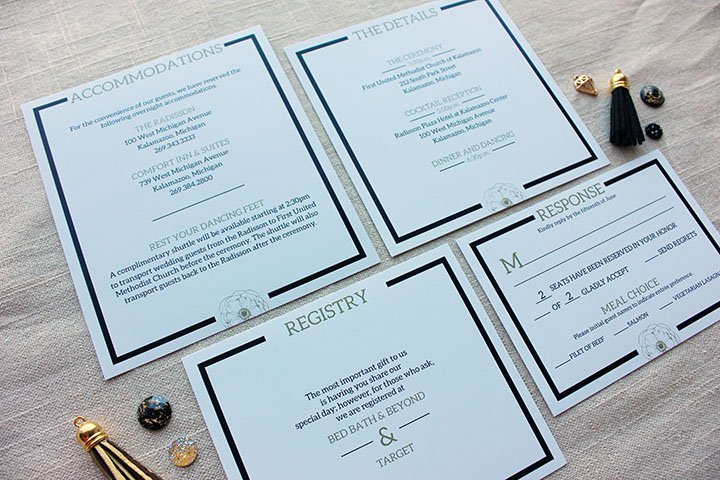 the DOUGLAS wedding
The Douglas suite might be the most challenging suite I have done. It pushed me to think outside of the box more than ever. And I loved it. The beginning stages of this design are nothing like the end result. The copper foil stamping really brings the invite to life and you can't ignore that metallic copper envelope. The perfect meeting of modern + geometric + copper + baby blue + floral.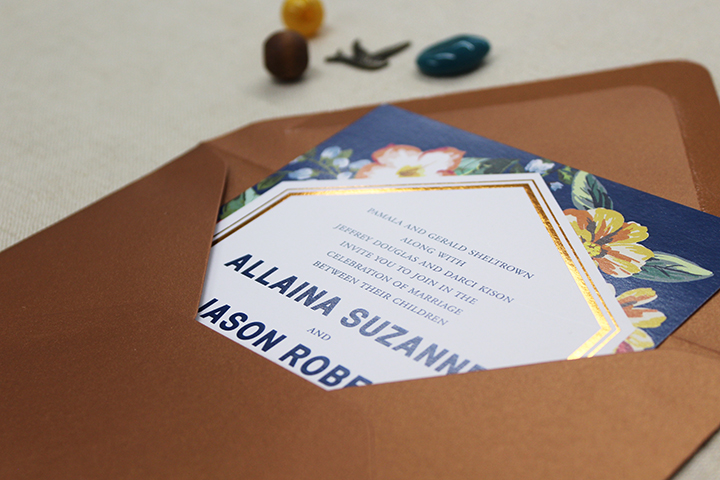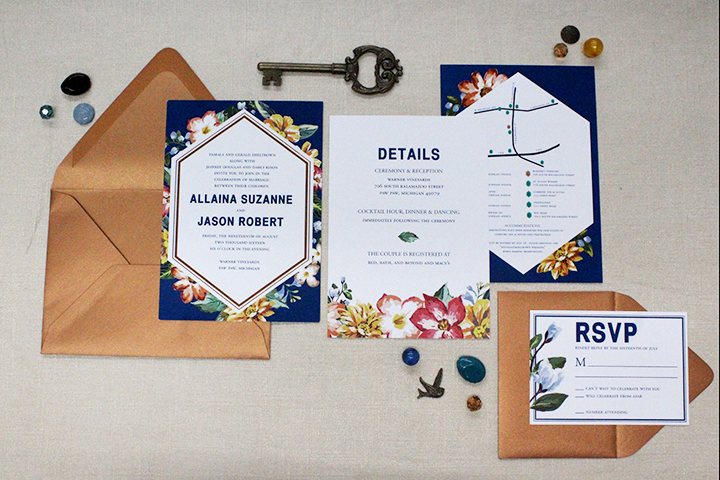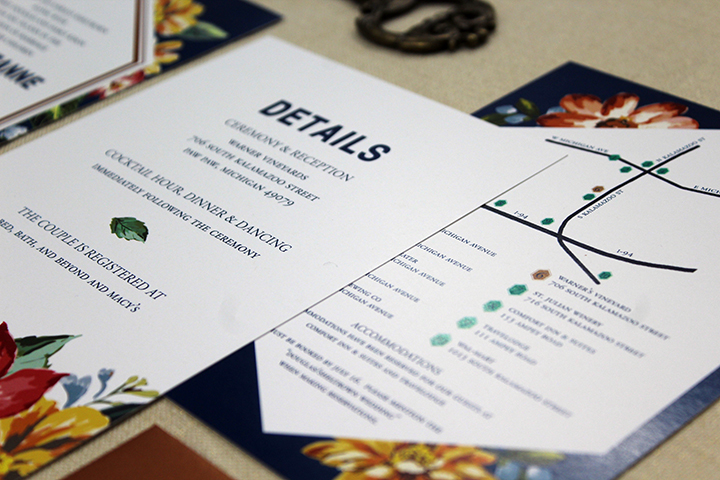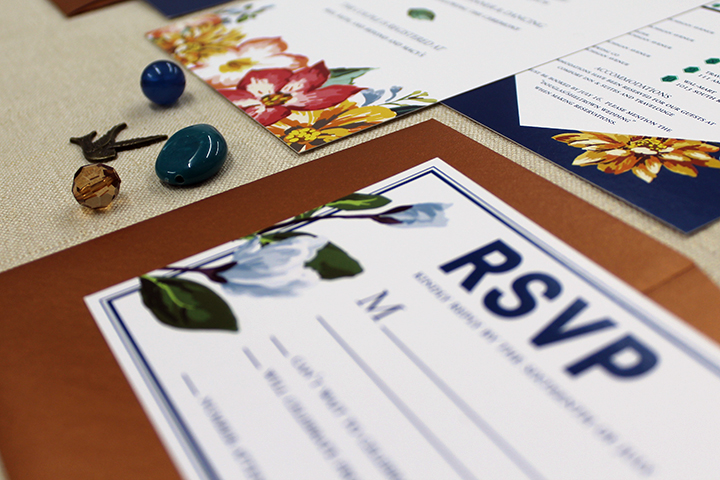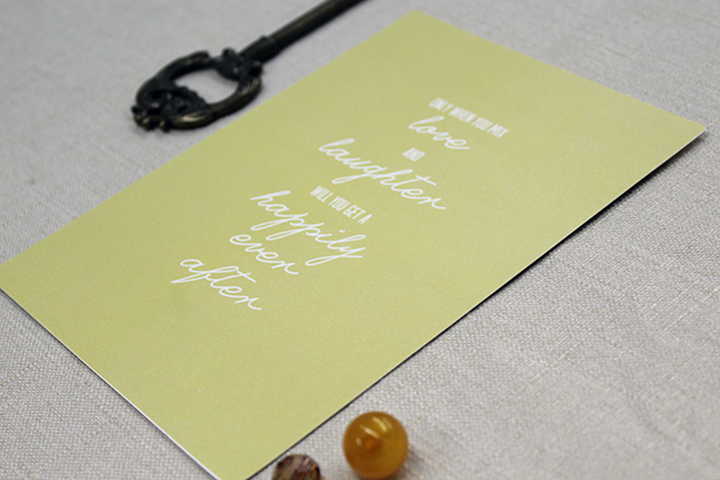 the MARTIN wedding
Such a beautiful blend of navy and peach. The peony is just the icing on the cake and ties it all together. When designing these pieces, I was continually bringing myself back to a phrase I recently read on a graphic design blog, "Make it simple, yet significant." That's how I feel about the peony graphic, it is so simple, yet so significant and integral to the overall feel of the design.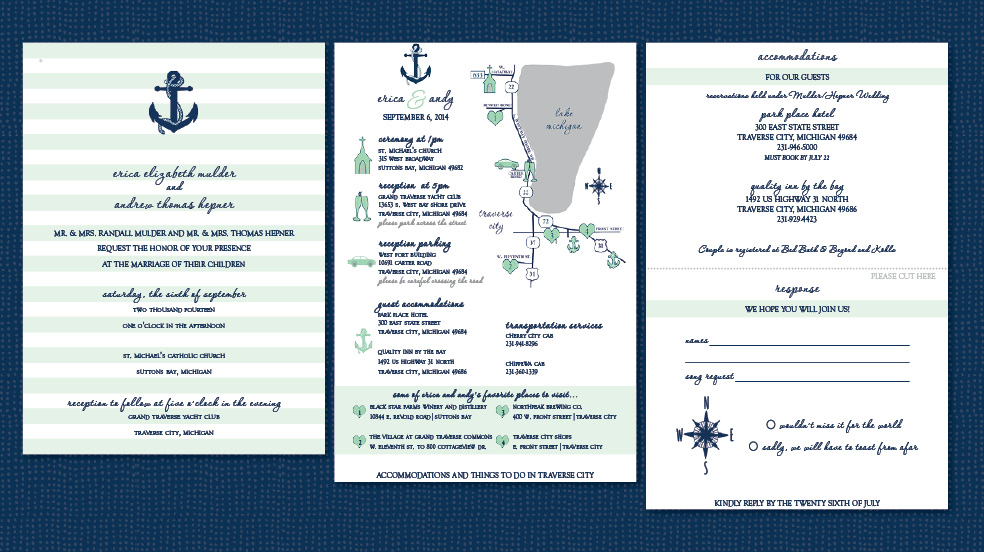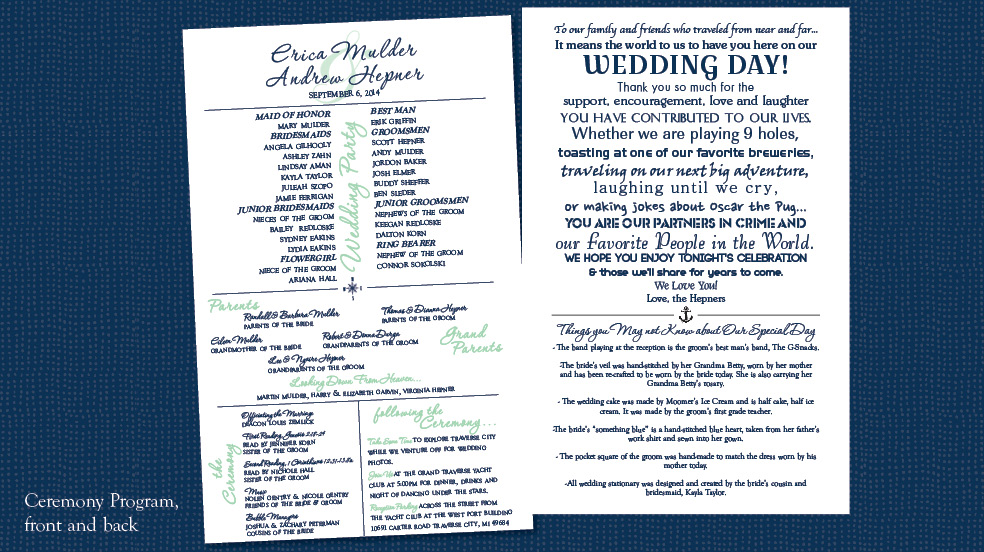 I love this blend of mint and navy. It was so fitting for a nautical wedding at a yacth club in Traverse City, MI. This wedding suite was so fun to create. The stationary was printed on white-gold metallic paper which added so much class and beauty and really fit in with the nautical theme. The bride took a brad fastener in the upper left corner and fastened together the invitation, nearby points of interest, accommodations, and the RSVP. The RSVP was a tear-off piece. The invitation design was carried through to many pieces used at the reception.
"When I started shopping around for wedding Invitations I was so discouraged on how expensive it was for something I knew would eventually get thrown away by most of the people who attended my wedding. However, I wanted something that I would be proud to give to my family and friends. When I talked to Kayla about what I envisioned I assumed it would be way out of my price range, but she was able to create exactly what I wanted at a price I wanted. She was able to create the most amazing personalized graphics for my stationary. Above all, she was so flexible and worked so hard to make sure my wedding programs, invites, save the dates, and thank you cards were exactly what I had dreamed they would be. They were truly a piece of art and I was so blown away with what she was able to do! She is truly the best at what she does and I recommend her to every single girl I know that gets engaged!" — Erica Hepner